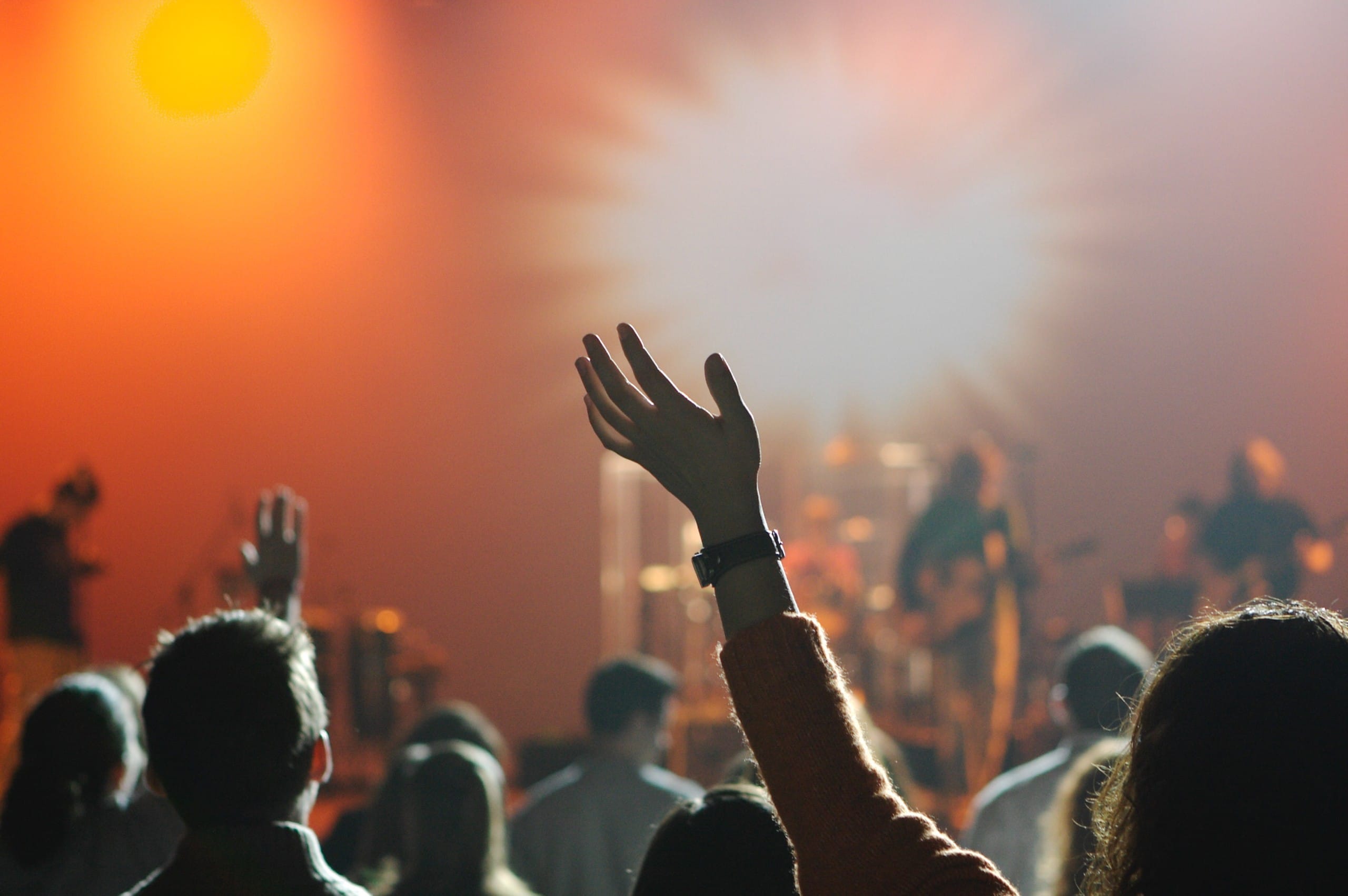 ELEVATE YOUR CHURCH STRATEGY
More Awareness.
More Effectiveness.
More Kingdom Impact.
Do you have questions and big dreams for how your church can:
Define your brand message and communicate it consistently and creatively
Optimize your sermon content for streaming, YouTube, and social media
Leverage digital advertising to reach more people for the Kingdom
Build and scale an efficient infrastructure for greater effectiveness
Implement a multi-channel strategy for your church
An effective strategy for your church is more important now than ever as it can lead to:
More people hearing the truth of the Gospel
An intentional and personal church experience
Connection and growth in community
Generous giving
Lives being changed forever
The power of a full marketing agency…
with a heart for the local church.
We are a full-service marketing agency that can come alongside you to help you execute and accomplish your goals, no matter what your needs may be.
Whether it is…
Infrastructure

Creative support

Strategic planning

Data analytics

Media buying

Trusted advice
… we have a team that can collaborate with your team to make it happen.
Our goal is to bring peace to your leadership and measurable results that exceed your expectations. 
Our number one value is Kingdom Impact. Our team has spent years on the front lines of church ministry, and we understand the multitude of demands on pastors and ministry leaders. We want to relieve the pressure and partner with you to steward your vision and message to reach more people and see lives changed forever.
Where to Start
A Free 30-Minute Discovery Call
Let's talk through your needs, pain points, and vision to reach your community.
And if you want to dig deeper…
Schedule a High Impact Workshop today. Spend a full day with our team and together we'll evaluate where you are, where you want to be and outline the strategic plan to help you get there. The workshop includes an evaluation of digital engagement platforms including your website, database, social media, online giving experience, media distribution channels (podcast, live streaming, etc.) and how the reach and impact of these platforms can be maximized for your church.
Upon completion of the workshop, Dunham+Company will prepare a roadmap that will clearly articulate the measures of success and the determined High Impact Targets (HITs) along with a strategic plan to help your church make significant progress toward the HITs.
TRENT DUNHAM
Trent Dunham serves as President+CEO of Dunham+Company, providing strategic leadership to its teams around the world ensuring Dunham+Company remains an effective partner to thriving Kingdom-driven nonprofit and for-profit organizations. He is a recognized expert in integrated marketing, fundraising, media, and communications.
Trent provides trusted counsel to some of the world's most prominent Christian leaders and their organizations, helping to bring current best practice and strategy to their Great Commission vision. He is an in-demand thought leader and speaker on topics of succession planning, organizational culture, leadership growth and developing a generous culture in both churches and parachurch organizations.
Trent is also the host of two podcasts: Cause+Effect which gives listeners a behind-the-scenes look at marketing, fundraising, branding, and communications strategies that are working in the faith-based nonprofit and church space, and Decisions which focuses on conversations with leaders from around the world who can look back on pivotal decisions that have driven personal, professional and organizational growth.
Trent earned a Bachelor of Arts degree from Wheaton College. He currently serves on the board of St. Timothy Christian Academy in Plano, Texas, and Amazon Vida, a ministry focused on making disciples, developing leaders and transforming communities on the Amazon. He and his wife are blessed with two sons and a daughter.
DAN SUMPTER
Dan came on board with Dunham+Company in 2019 and currently leads the creative team as Chief Creative Officer. He pushes the boundaries of digital marketing, writing, video, and design – all while being grounded in data and analytics. Weekly time committed to innovation and research is at the core of how Dan and his team remain equipped to effectively serve our ministry partners.
Dan originally began his professional life as a worship pastor and went on to spend nearly 15 years serving in various leadership and executive roles at churches of 3,000-13,000 people. Over the course of his career, Dan has also worked as a communications and creative director, as well as managing video, writing, graphic design, web, and social media teams that serve local churches, church planting organizations, broadcast ministries, and conferences. Dan was also a founding member of Vertical Worship and has extensive experience working with management companies and record labels in the creation, marketing, and distribution of music.
After more than a decade in communications and marketing, Dan now combines all his experience to lead creative development and digital marketing at Dunham+Company. Dan is passionate about the local church and his ultimate goal is to help our partners have more impact for the Kingdom.
Dan and his wife have three children.
TROY PAGE
Troy recently joined Dunham+Company and brings more than 20 years of ministry, communications, and marketing experience to our clients. He brings not only a depth of understanding when it comes to making greater ministry impact, but also a natural connection with ministry leaders and the challenges they face.
Before Dunham+Company, Troy served on the executive teams of some of the fastest growing, innovative, and stylistically diverse churches in the country, including Fellowship Church (Dallas/Fort Worth, TX), West Ridge Church (Dallas, GA), and Pinelake Church (Jackson, MS). He also served as the Executive Director of Marketing for Ramsey Solutions (Brentwood, TN).
With an eye for excellence and a love for creativity, Troy likes to find strategic opportunities and envision solutions that will take ministries to the next level. Troy and his wife have two children.
NILS SMITH
Nils joined the Dunham+Company team in 2016. With his extensive background in social media, innovation, and communication, Nils helps our clients create more impact through the latest social media and online best practices.
Before coming to Dunham+Company, Nils worked as the Innovation Pastor at Community Bible Church in San Antonio, Texas, one of the largest and fastest-growing churches in the country. While there, Nils led a talented team that grew their church's online engagement. He pioneered their use of mobile apps and TV apps, and built the online church platform that now reaches 12,000 people in 400 cities each week.
He is the author of The Social Media Guide for Ministry, and his work has been featured in a wide range of publications. Nils is regarded as a world-leading expert at the crossroads of social media and nonprofit strategy, and his expertise serves our clients every day.
Nils has a Business Management degree from Texas State University and holds a Masters in Ministry Leadership from Rockbridge Seminary. He is married and has two daughters.
DANIELLE RICE
Danielle joined the Dunham+Company team in 2018 with over six years of marketing experience.
As Chief Technology Officer, she works to identify opportunities to help ministries analyze and optimize their digital influence. Her years of integrated marketing experience have allowed her to understand the data and creative influences on the success of multichannel campaigns.
After her time executing concept creation projects in the for-profit sector, she transitioned to applying her unique experience in finding solutions for retail companies to nonprofit organizations. Working with nonprofits such as MD Anderson, K-LOVE Radio, and the American Kidney Fund has fueled her passion for the positive impact that can be made when data and creativity are combined.
Danielle's inquisitive nature to understand the data behind human interaction causes her to stay informed of digital trends and best practices. Her goal-oriented approach allows her to identify key tactics that will deliver results.
Danielle earned a Bachelor of Science in Journalism from the University of Kansas and a Master of Professional Studies in Communication Management from the University of Denver.
BILLY POPOFF
Billy joined Dunham+Company in 2018 specializing in digital strategy to help maximize his clients' online platforms for growth and engagement. He has helped innovate how his clients, across different industries, utilize social media and digital advertising to further their reach.
As Client Success Manager, Billy strives to help each client strategically achieve their marketing and fundraising goals for more impact, while being driven by strategic insights and industry trends. He has a passion to provide exceptional service, lead his teams to reach their full potential and ultimately help further each client's mission.
Billy is passionate about people hearing the gospel and being encouraged to live the life God has called them to and loves being a part of a company with the same mission. He is married and spends his time volunteering with his church, traveling to new places, and cheering on his favorite sports teams.
ABBIE SCHNEIDER
Abbie joined Dunham+Company in 2020 and currently serves as the Digital Advertising Specialist.  
She has a passion for helping churches navigate the ever-changing landscape of digital advertising and growing the Kingdom through digital platforms. Abbie strives to maintain a precedent of innovation with consistent learning and testing into new strategies, platforms, and styles. 
Abbie has a degree in marketing and socially-conscious entrepreneurship from Baylor University. In her free time, she enjoys trying new cooking and baking recipes, as well as spending time with friends and family. 
TRAVIS YOUNG
An experienced media negotiator and planner, Travis Young joined Dunham+Company in 2013, and has more than 15 years of serving broadcast ministry clients to get the most out of media budgets and deliver results.
With hundreds of relationships in radio, television, outdoor and other media across America, and extensive knowledge of the Christian Radio/TV landscape, Travis serves as the main point of contact for broadcast clients, delivering strategic direction to all media clients on network expansion/contraction, promotional support, financial goals, and new channels.
A graduate of Texas State University, Travis and his wife have one son.
Get more insight in your inbox